Conference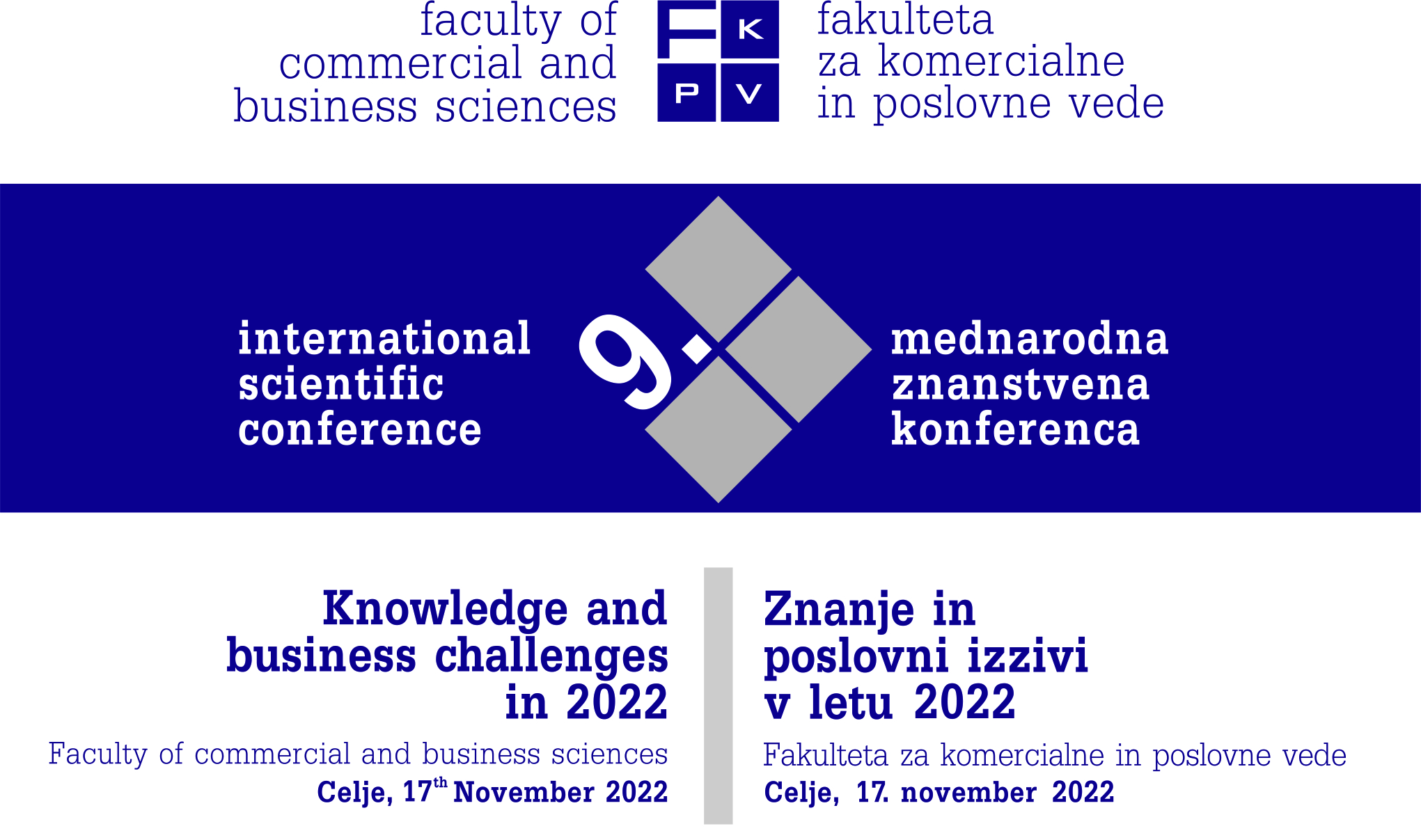 Invitation to the 9th international scientific conference
Faculty of Commercial and Business Sciences invites you to the 9th international scientific conference entitled Knowledge and business challenges in 2022.
The conference will be held on 17 November 2022 in hybrid form.
The topically diverse plenary parts and organised conference sections will present papers by numerous researchers and experts from different countries, who are – similar to our colleagues – eager to exchange the results of their research and interested in producing new high-grade knowledge in the fields of commerce, business IT, tourism and security management. Moreover, the conference offers an excellent opportunity for students to participate in research with their projects and to test themselves in professional discussions.
The conference topic will be discussed in sections:
The conference working languages are Slovenian, English and Croatian.

Call for papers
We kindly invite you to submit your paper through the conference website – CALL FOR PAPERS

Each paper must be from a minimum of 4 to a maximum of 10 pages, and must be produced according to the template. Papers can be published in Slovenian, Croatian or English. Each paper must contain a title and an abstract in English. Authors of papers in Slovenian/Croatian are kindly requested to provide titles and abstracts of their papers in both languages (Slovene/Croatian and English) and to specify the topic section within which they wish to present their paper when they submit their abstracts and papers.
Each paper will undergo an international revision process upon which authors will be notified about any reviewers' comments. The approved papers will be published in the conference proceedings in digital form. The paper abstracts will be published in a printed version of the conference proceedings. EACH PAPER MUST BE FORMATTED IN ACCORDANCE WITH THE TEMPLATE. Authors also have the option to leave the formatting to the conference organiser in accordance with the applicable pricelist.
A committee will select and reward the top two papers.
Outline
Important dates
Deadline for registration with the paper abstract – 4. julij 2022.
Deadline for submission of the paper – 29. avgust 2022.
Deadline for submission of the final version of the paper and registration for the conference – 3. oktober 2022.
Publication of the conference program –  8. november 2022
Chair of the conference programme committee
Assist. Prof. Tatjana Dolinšek, PhD