Morpheus Cup 2019: support your students to showcase their skills at a European scale!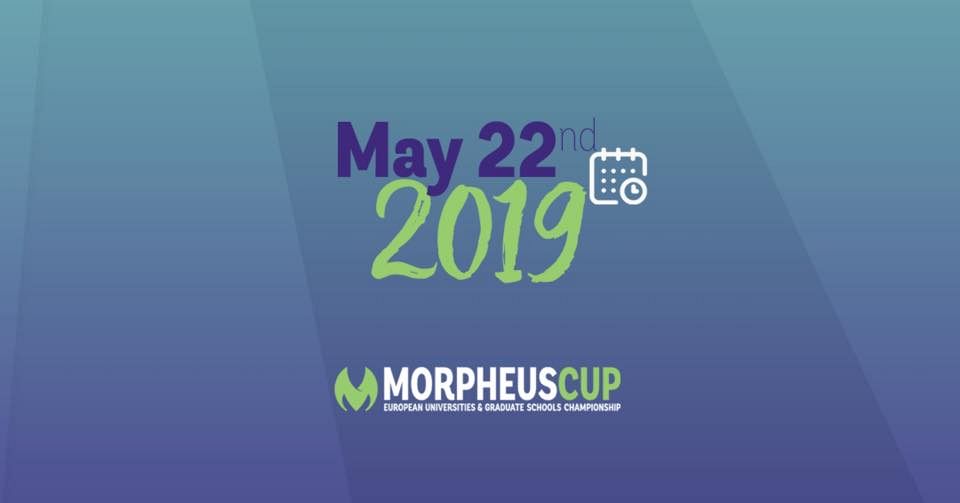 The largest European University & Graduate Schools championship, Morpheus Cup, is back in 2019 for the 5th edition. We would be pleased to welcome your students to this competition in which they will have the opportunity to challenge themselves in one of the largest European cutting-edge event, meet potential employees and win awards.
Since its first edition in 2015, the Morpheus Cup has been supported by the European Commission to give young talents the possibility to showcase their skills and talents. This championship is divided into two parts, the Morpheus Prize and the Morpheus Day; which are explained here below:
The MORPHEUS PRIZE – students can compete individually or by team by submitting an innovative project or start-up idea before April 1st 2019. They can choose up to 3 categories among the following: Artificial Intelligence, Internet of Things, Customer Experience, FinTech, HealthTech, E-commerce, HRtech, Virtual & Augmented Reality.
The top 3 projects will be invited to join us in Luxembourg on May 22nd 2019 to pitch in front of an international jury composed of representatives from leading brands (see 2018's jury: www.morpheuscup.com/jury-2018/)
The MORPHEUS DAY – a live competition that will take place on May 22nd 2019 in Luxembourg, at the European Convention Center, where students have the possibility to compete in small teams (2 to 4) and participate in several open-innovation challenges all day long, as well as meet potential employers and face with their European counterparts. The 2019 categories include: Technology & ICT, Business, Marketing, DeepTech & Engineering, Creative Industries.
Many prizes and awards are to be won in both of the championship parts. Please see the Morpheus Cup infographic HERE for more information.
How can we help you convey the information?
We have several communication supports at our disposal to help you convey the information and based on your organization availabilities, we would be pleased to send you all the necessary documents. Some of them are already available online: www.morpheuscup.com/communication-supports/
We can also:
Adapt an article for your website or a platform for you to use to communicate with you students (we just need to know the number of words needed)
Send you a poster/digital flyer that you can print and post on your schools' wall. We can also send it to you by mail (if you want to receive it, please rsvp to this email with your postal address)
Send you a video that you can present or post on your website to explain what is the Morpheus Cup and how to join the competition.
Send you a leaflet dedicated to candidates to inform your talents
Write information for your social networks and create pictures according to the websites you use (Facebook, twitter, Instagram etc.)
Send you a banner to publish on your website (please let us know the format required)
Attending such competition has proven to be very beneficial for students to gain recognition, self-confidence and network with peers and future employers all over Europe. We would be really glad to have you on board and encourage your students to take advantage of this opportunity.

Eva Takashima – Marketing & Communication Assistant
10A RUE DES MÉROVINGIENS, L-8070 BERTRANGE, LUXEMBOURG
T: +352 26 27 69 23 – F: +352 26 27 69 32
FARVEST.COM